About

Us

We are an experienced development team who creates Web-projects of any kind of complexity from brochure sites to large Internet portals. We develop first-class, well designed, reliable and secure, adaptive and responsive web projects. Our company cooperates with customers from all over the world. We have clients in Europe, America, and Australia.
---
Thoughtful approach to the development process
We carefully study the requirements of each client and thoughtfully approach the architecture design process. Our company offers flexible cooperation terms and provides a transparent control mechanism of the development. Besides, we have consulting services which help our clients to find out more about the technologies we use both before the project begins and during the development process.
High-quality, well-designed, reliable and easy-to-use solutions
We have many original ideas. Our team is always creative and inspired to design new amazing projects. We make responsive websites that look great on any mobile device as well as on desktop computers. We use the best practices and modern technologies for the development and take the quality control process seriously.
Reliable quality support and smooth-running operation
After the completion of a project, we are always ready to help with maintenance and subsequent development. It is very important for us not only to create the product, but also to ensure smooth-running operation, growth and implementation of new ideas.
Our

Solutions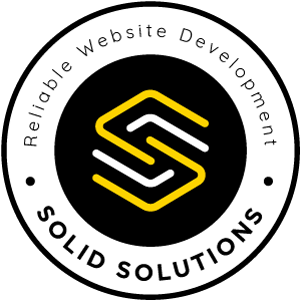 We create custom solutions of various complexity from small brochure websites to large and complex internet portals. We develop landing pages, promotional sites, corporate sites, product catalogs, CMS and CRM systems, and a lot more. We not only develop new web projects, but we also perform their post production support and maintenance. We responsibly treat the design process and testing stages to ensure the best possible outcome.
---
We will be happy to answer all the questions you might have.